You may see your landing page domain blocked by the big policemen of the internet: if you are suspected of being malware, doing phishing, using brands that you do not own, etc etc. The rules change every day, and at any time, any page may be flagged
We constantly check if your campaign URL appears correctly. In case your landing page get flagged by biggest browsers., your campaign is immediately paused (and you save money, as you do not buy anymore pops for showing blocked material) and you receive an email informing you of that.



What to do next?
You recive an email immediatelly if thuis happens.
Go to campaign menu, Campaign / click on "creative" then edit your url with a URL that is valid.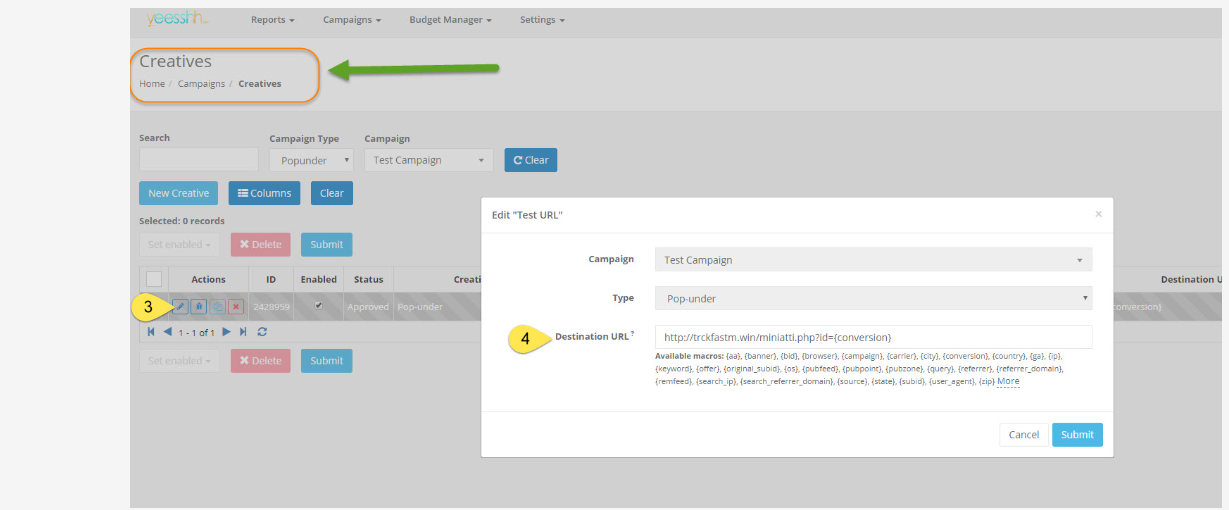 You will need us to approve this URL. No panic, ask support, we are online every working day on CET time!