The recent Bangkok trade show is one of the most important industry gatherings on our verticals and it is an interesting indicator of where the industry is going. Yeesshh's Emile, JC and Luis share their views on what's hot for 2020: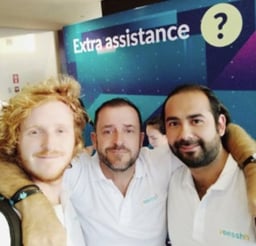 1) Push notification moved from buzz to real business.
No one knows how much more it will last, but traffic is good, and it works. It is now time to take benefits from it. Hot categories: crypto, sweeps, dating. More info on what Yeesshh has for you in push notifications here.


2) Back to pop!

We see regain fo interest in pop as historic verticals depending on aggressive marketing strategies struggle to keep business up and running. This is leaving massive traffic flow back to Gambling, Sport Betting, Dating and other traditional pop verticals. See here the Volumes Yeesshh has for you, and the average rate of the las 24h.


3) VAS (Value Added Service) and APK's.

Still on top of the game, especially with Asian partners. Beware for VAS, use anti fraud, as carriers invalidate massively suspicious traffic, namely Webview...


4) Traditional performance based companies moving towards Media Buying and CPM models not to rely fully on affiliate traffic but direct sources and have better control on quality.


5) Fraud Fighting at core of any successful traffic management strategy.